Pictures of previous litters
Sindra = Freya 2 Birta = Freya 1
Now all the puppies from the latest litters have left home, except Little Sigga that we have kept and she has got the name Trissa.
A week ago Trissa visited relatives at Tystberga.
They looked nice and friendly..... ...but Trissa was fooled. For Grimur Romeo it was love at first sight.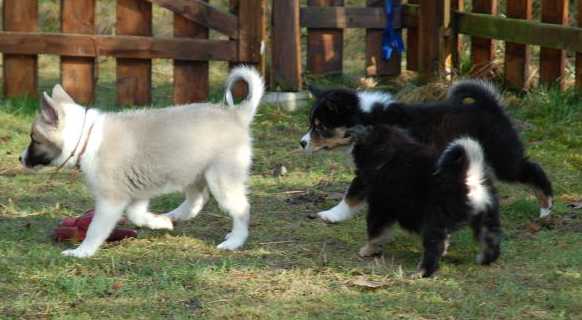 All the boys loved Trissa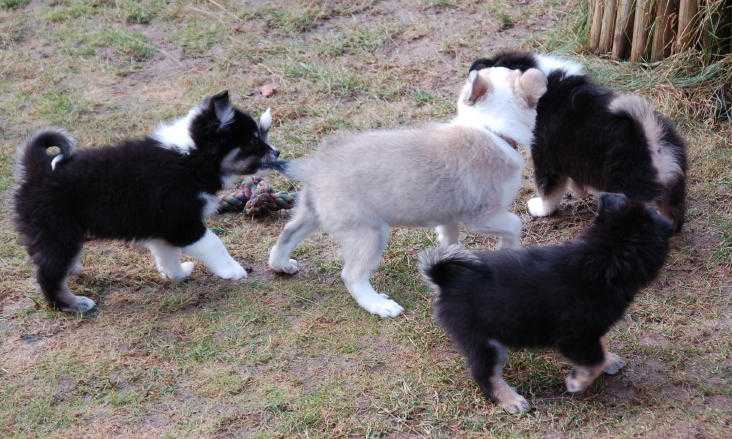 Love is shown in different ways.
Trissa tries to hide, but Grimur Romeo is on the track. Ah..., and now he tries to kiss me.
Oh my God, what is he trying now???
I've had enough, I am going home to mother.
Freya 1
Freya 2
Little Sigga
Little Freyr
Freya 3